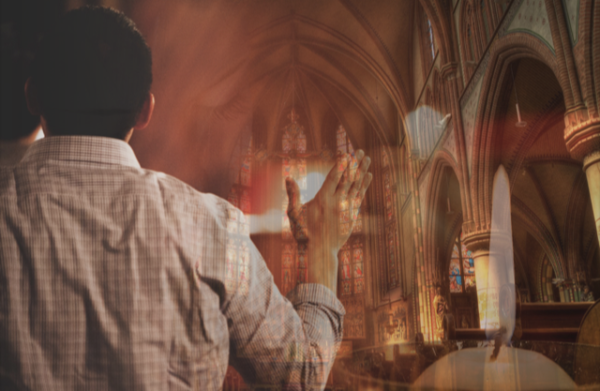 Advancing Worship in a Traditional Church
kr600,00
Bli med på kurset Advancing Worship in a Traditional Church
Ønsker du å ta kirken eller menigheten din med deg dypere inn i tilbedelsen? Føler du deg noen ganger alene i kirken din og vil se mer frihet under lovsangen? Jeg har laget et kurs for å hjelpe folk med på deres reise til å bygge tilbedelseskultur i kirken deres, kalt "Advancing Worship in a Traditional Church." Kurset er en super fortsettelse til å bibelstudiet Ekte og ærlig tilbedelse. Foreløpig er kurset på engelsk.
Beskrivelse
Course Description
Do you feel stuck in cer­tain pat­terns of the wor­ship in your church? Are you long­ing for your church to expe­ri­ence more of the Holy Spir­it's guid­ance in your wor­ship? This course is for you.
This course is for wor­ship lead­ers, wor­ship teams, and even pas­tors who desire to take their church con­gre­ga­tion to a deep­er lev­el of con­nec­tion with God in wor­ship. You may have won­dered, "How do we take our tra­di­tion­al church to be more open and con­nect­ed to the move­ment of God's spir­it in worship?"
I want to be clear that this course is not a debate between tra­di­tion­al and con­tem­po­rary wor­ship. Tra­di­tion­al can look dif­fer­ent in many ways. You can be in a charis­mat­ic church with con­tem­po­rary wor­ship yet stuck in cer­tain tra­di­tions and be tra­di­tion­al. You can also be in a more tra­di­tion­al style church yet be led by the Spir­it. Our goal for this course is to help you take your church con­gre­ga­tion to become true wor­ship­pers, to wor­ship being led by God's spir­it and to wor­ship in truth.
What can you expect to gain from this course?
Learn what wor­ship actu­al­ly looks like in the Bible and what it means to wor­ship in spir­it and in truth
Eval­u­ate where your church is at with their bib­li­cal & cul­tur­al expres­sion of worship.
Under­stand how to hon­our the good tra­di­tions and what to do with the dead traditions
Iden­ti­fy your author­i­ty and what you can actu­al­ly do in the cur­rent posi­tion you are in.
Imple­ment prac­ti­cal steps to dis­ci­ple your church con­gre­ga­tion, your wor­ship teams, and oth­ers in being led by the Spir­it in worship.
This course is made up of four mod­ules with videos, pdfs, quizzes, and addi­tion­al option­al resources for fur­ther study. There are also reflec­tion points and acti­va­tion assign­ments to apply the teach­ings right away to your life. This course can be com­plet­ed at your own pace, with­in a week or even a day, it is up to you and your schedule.